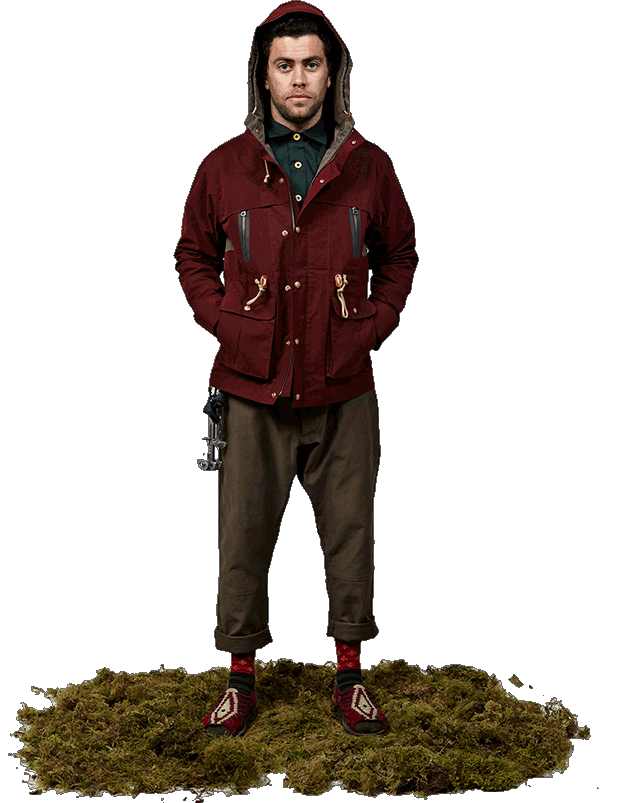 AXS Folk Technology. Saw their stuff at Capsule NY. I liked the spring 2014 samples they had more than what's in their lookbook for this fall, but definitely look forward to checking it out once it hits stores like Hickorees and Union LA. It seemed like an American version of Mountain Research, Mt. Rainier Design, or White Mountaineering. Basically, mountains. Interpretations of 70s outdoor styles are well-trod ground at this point, but I think there's room for AXS. Creative Director Kyle Ng was also behind Farm Tactics, a nice little brand that in my opinion has had to overcome its corny name.

Big fan of the long flannel shirt- hopefully I can find it

can't wait for this stuff to hit the stores. Kyle Ng knows what's up.